To return to the W1UJ home page: Click here


W1UJ/m NEQP 2012
Updated 26-April-2013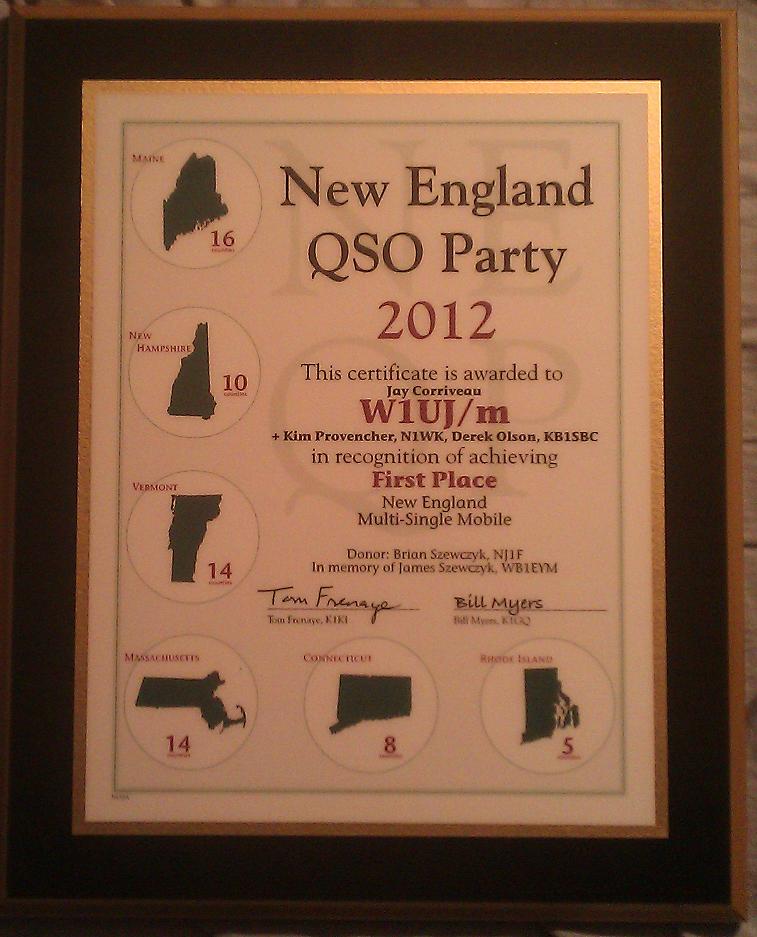 Winner of the 2012 M/S Mobile Effort!! Thank you sponsor, Brian NJ1F in memory of WB1EYM.



SATURDAY 5-5-2012 - N1WK & W1UJ - 1-PLYMA, 2-BARMA, 1b-PLYMA, 3-BRIMA, 4-BRIRI, 5-NEWRI, 6-WASRI, 7-KENRI, 6b-WASRI, 8-NLNCT, 9-MIDCT, 10-NHVCT, 11-FAICT 10A-NHVCT 12-LITCT 13-HARCT, 14-TOLCT, 15-HMDMA, 16-WORMA, 17-PRORI, 18-WINCT

SUNDAY 5-6-2012 - KB1SBC & W1UJ - 1-SUFMA, 2-ESSMA, 3-ROCNH, ?4-STRNH, 5-YORME, 6-CUMME, 7-OXFME, 8-CARNH, 9-BELNH, 10-GRANH, 11-CRAVT, 12-WNDVT, 10B-GRANH, 13-SULNH, 14-MERNH, 15-HILNH, 16-MIDMA, 17-NORMA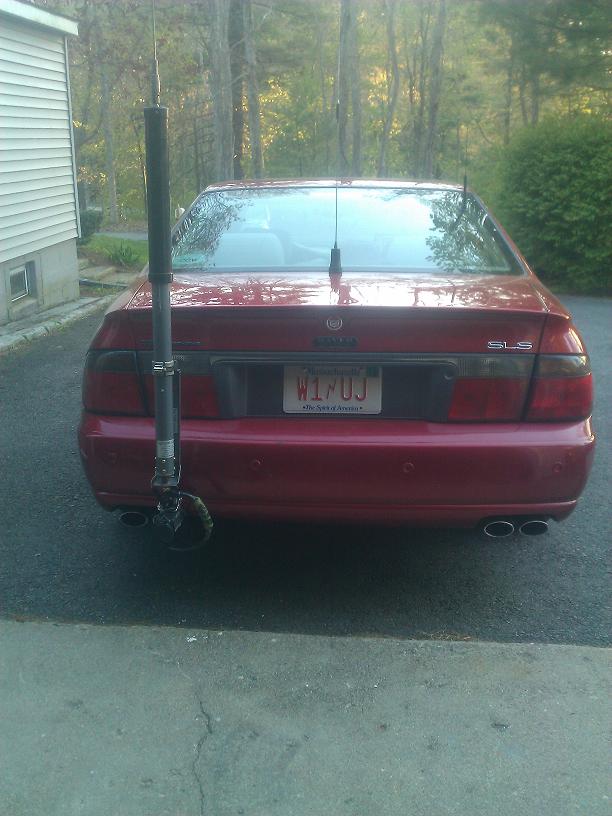 The WA1WPX 2003 SLS Looks good under the antenna farm
N1WK's High Sierra worked really well during testing
The mount held up during ~80(or so)mph wind testing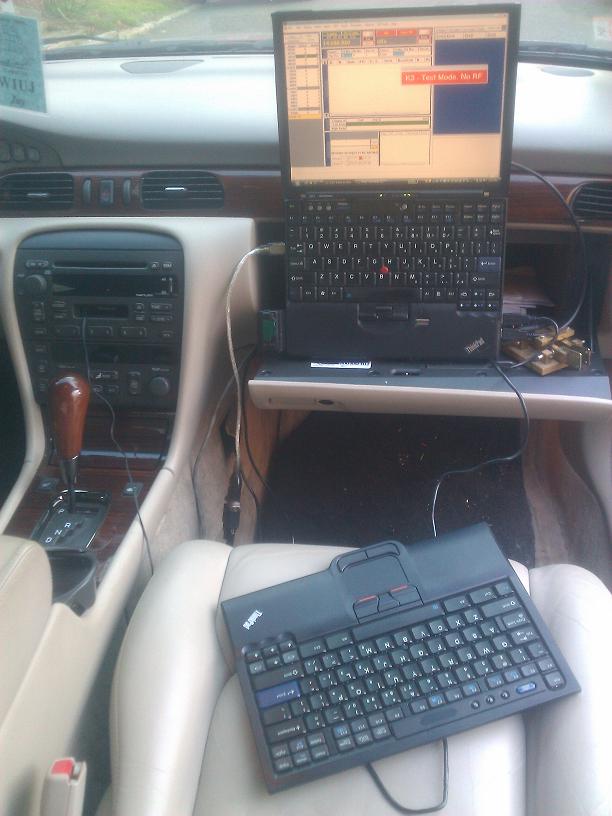 Chuck, NO5W's CQx Software is great, look forward to trying the features.
Everything is tacked down with heavy Velcro.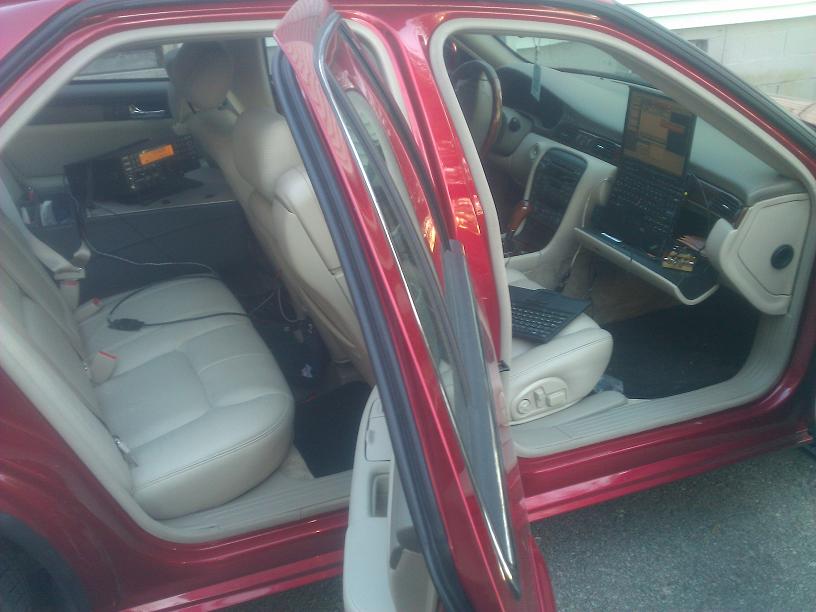 CQx has a K3 interface allows the rig to be mounted anywhere.
But with this configuration, I can still get at the rig while moving


View W1UJ/m FQP 2012 in a larger map
Tested the /m during the Florida QSO Party from WORMA
NO5W's CQ/x mobile contesting software ROCKS!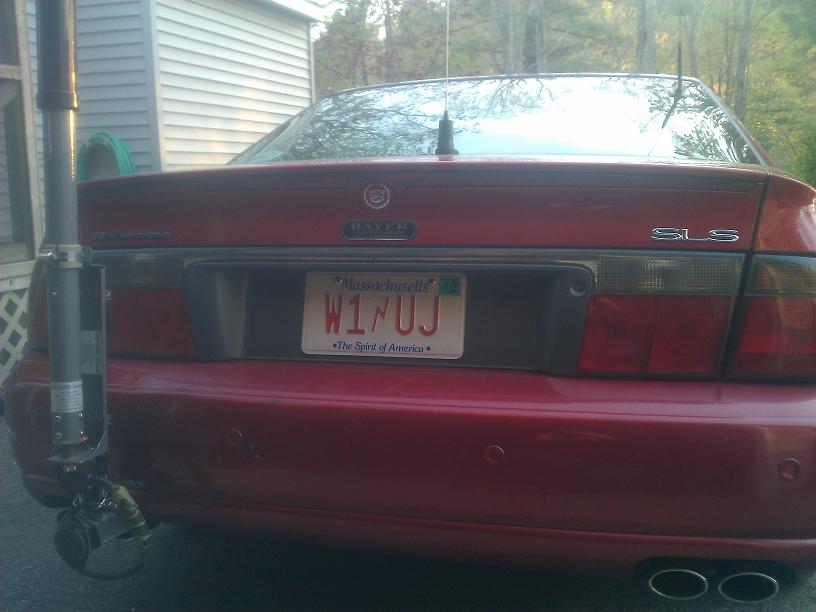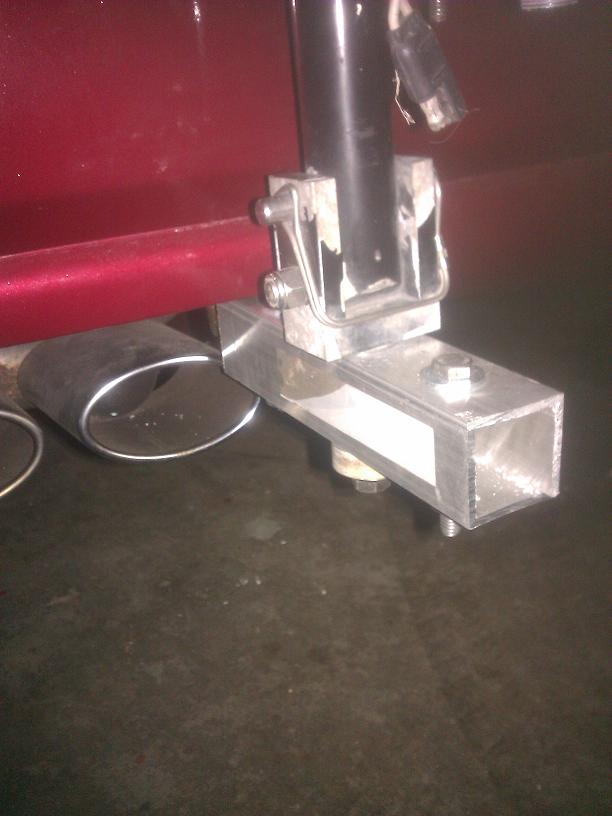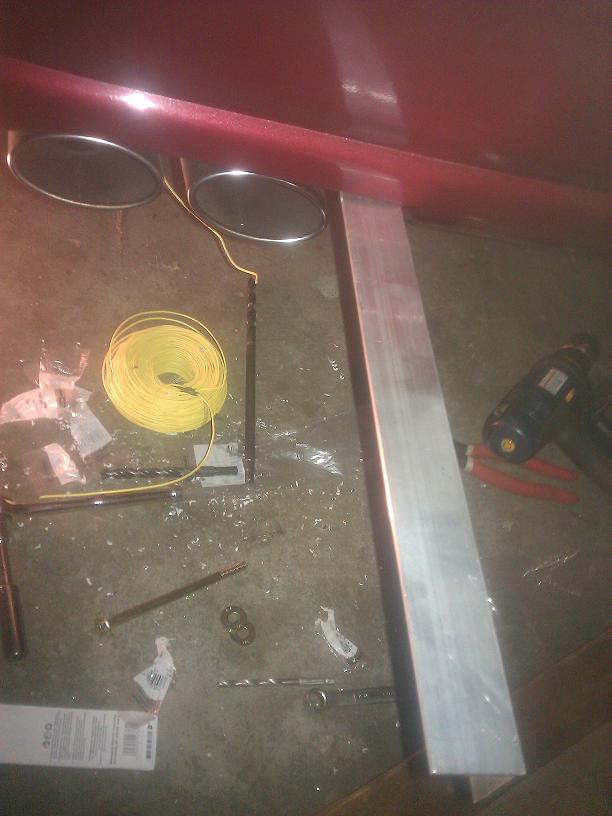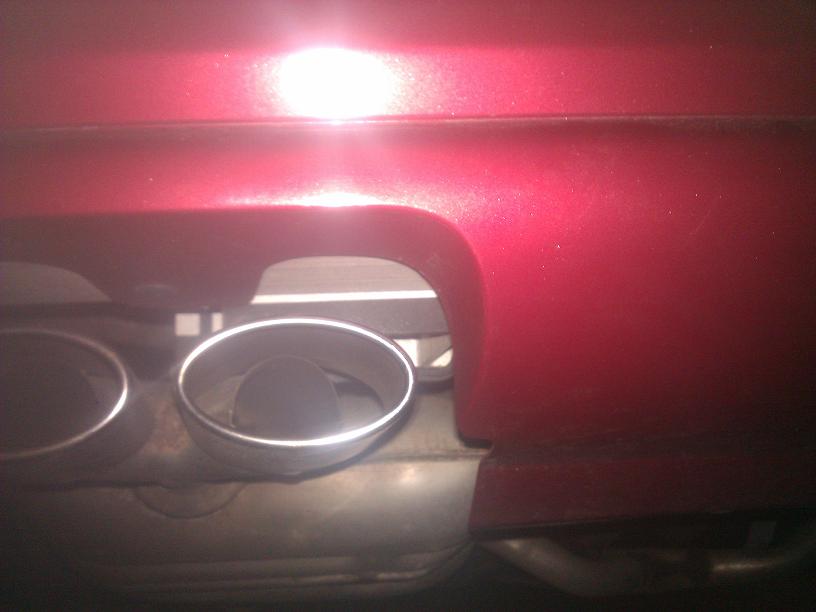 To return to the W1UJ home page: Click here